Call Us in Malibu,
California, for Pet Supplies
(888) 334-9281

(310) 317-8600
Proudly Serving:
Malibu, California
Hours of Operation:
Monday–Saturday
9 a.m.–7 p.m.
Sunday
10 a.m.–6 p.m.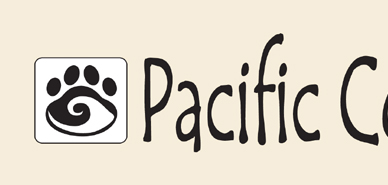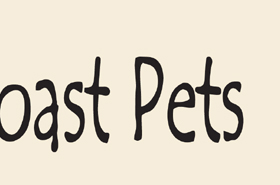 Malibu's Community Pet Store
Pet Supplies
Keep your pets happy and healthy with pet supplies from Pacific Coast Pets in Malibu, California. At our pet store we offer a wide variety of pet supplies, from pet food and treats to flea and tick products. We also carry a variety of Crickets, Worms, and feeder Mice. Additionally, we give you the opportunity to adopt an abandoned dog or cat during our pet adoption days. Call us at (888) 334-9281 in Malibu, California, for more details about our pet adoptions.
Our Merchandise:


• Pet Food
• Leashes & Collars

• Small Animal & Bird Supplies

• Pet Beds & Carrying Bags
• Flea & Tick Products

• Fish & Reptile Supplies


Flea and Tick Treatments
Ensure your pet is safe from fleas and ticks with our topical treatments. We offer both Advantage™ and Frontline Plus™ brands, as well as flea collars that prevent your dog or cat from attracting ticks or fleas. If it is too late and your dog or cat already has fleas or ticks, we carry shampoos, flea sprays, combs, and carpet sprays to get rid of the infestation of fleas or ticks on your pet and inside your home.

Animal Adoption Days
Take home a cute kitten or a darling dog when you attend one of our pet adoption days. A few of the rescue organizations we work with include the Baldwin Park Shelter, Linda Blair Worldheart Foundation, and Animal Advocates. All animals are vaccinated and microchipped. Many are ready to go home with a loving and caring family the same day.

Pet Adoptions

Coming Soon.

Check Agoura Animal Shelter, plenty

of animals needing good homes there.

New Products

PAPA PSUKA Treats

grain free, corn free, soy free, wheat free

Made in California with all USA ingredients

Pacific Coast Pets 2

Check out our new location!

Zuma Beach Plaza

29575 Pacific Coast Highway

310-317-9755

(formerly the Bicycle Shop)

Next to Sherman's Place.

Contact us at (888) 334-9281 in Malibu, California,
to learn more about the types of pet supplies we carry.
Find us on Facebook to receive Adoption updates, Coupons, and other special offers.
Located in the Malibu Colony Shopping Center next to Subway